Farmers Market Nutrition Program – all vouchers have been given out!
July 10 @ 8:30 am

-

September 30 @ 4:00 pm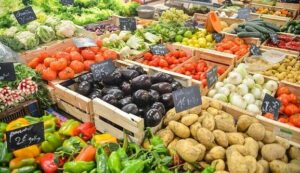 Vouchers for fresh fruits and vegetables at local farmers markets are available to Adams County adults age 60 and over. Each eligible person may receive five $10.00 vouchers for a total of $50.00 to be redeemed for produce grown or growable in Pennsylvania. Each person may only receive one set of vouchers and will be able to use them at participating markets through Nov. 30, 2023.
Vouchers will be distributed from the ACOFA office in Gettysburg, area senior centers and the Adams County Farmers Market in downtown Gettysburg. For more information call 717-334-9296.